About Navy League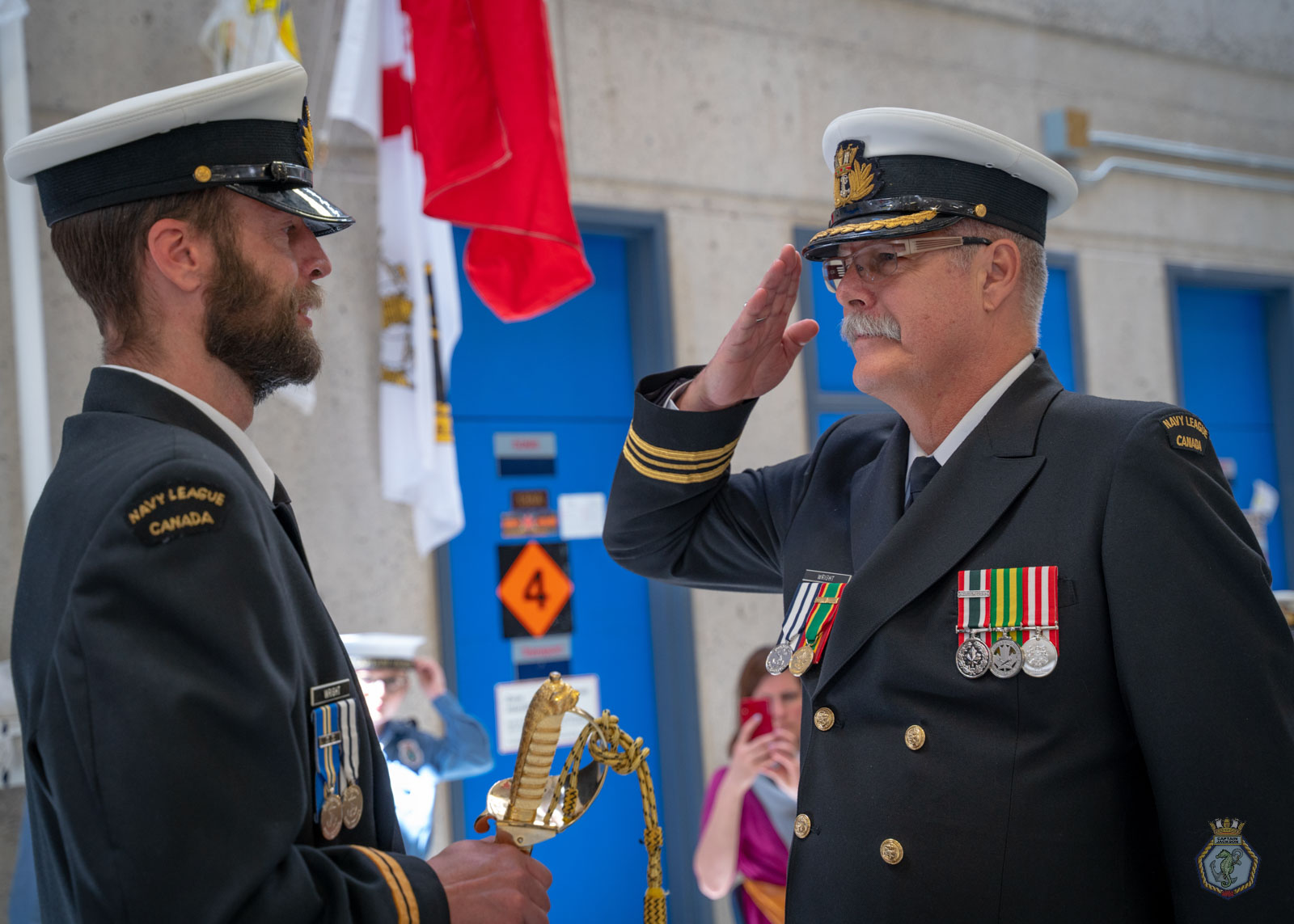 The Navy League of Canada was established in 1895 to promote an interest in Maritime Affairs generally throughout Canada.
Today, The Navy League of Canada has a presence in over 260 Canadian communities. Our youth programs benefit 15,000 young Canadians every year and we continue to grow.
The modern Navy League focuses on three key programs:
Maritime Affairs
Royal Canadian Sea Cadets
Navy League Cadets
For more information, go to The Navy League of Canada website. See also Navy League of Canada on Wikipedia
History of the Navy League of Canada and NLCC "Captain Jackson"
For years after it was formed in 1895, the Navy League of Canada stressed sea power and the need for a Canadian Navy. Many of our Navy League advocates never dreamed the Royal Canadian Navy, which was chartered in 1910, would become a naval power with such an important role in maritime affairs.
As early as 1902, the League organized Volunteer Naval Brigades for the purpose of encouraging boys and young men to receive practical and theoretical instruction in seamanship. Later, the program was altered and the name changed to Sea Cadets.
In 1941, the Navy League proposed a partnership with the Royal Canadian Navy as applying to Sea Cadet activities for young men 14 to 18 years of age.
In 1948, the Navy League embarked on a new youth training program: Navy League Cadets. This training program for 10-13 year old boys and girls has no equal. The program is fortunate to have historic traditions with the Royal Navy and Royal Canadian Navy on which to pattern its program.
On the 1st of January, 1950, Calgary was issued Charter #21 authorizing the formation of a Navy League Cadet Corps. A name had not been chosen for the corps; it was known only as NLCC #21. Captain (Naval) Reginald Jackson, OBE, VRD, RNVR, a past Commanding Officer of HMCS Tecumseh, was the greatest supporter of NLCC #21 and in 1955 we had the honour of naming our Navy League Cadet Corps "Captain Jackson".
In 1978 Captain (Naval) Reginald Jackson passed away, but certainly his enthusiasm for the Navy and its traditions lives on through the cadets and officers of this corps.