Marching Band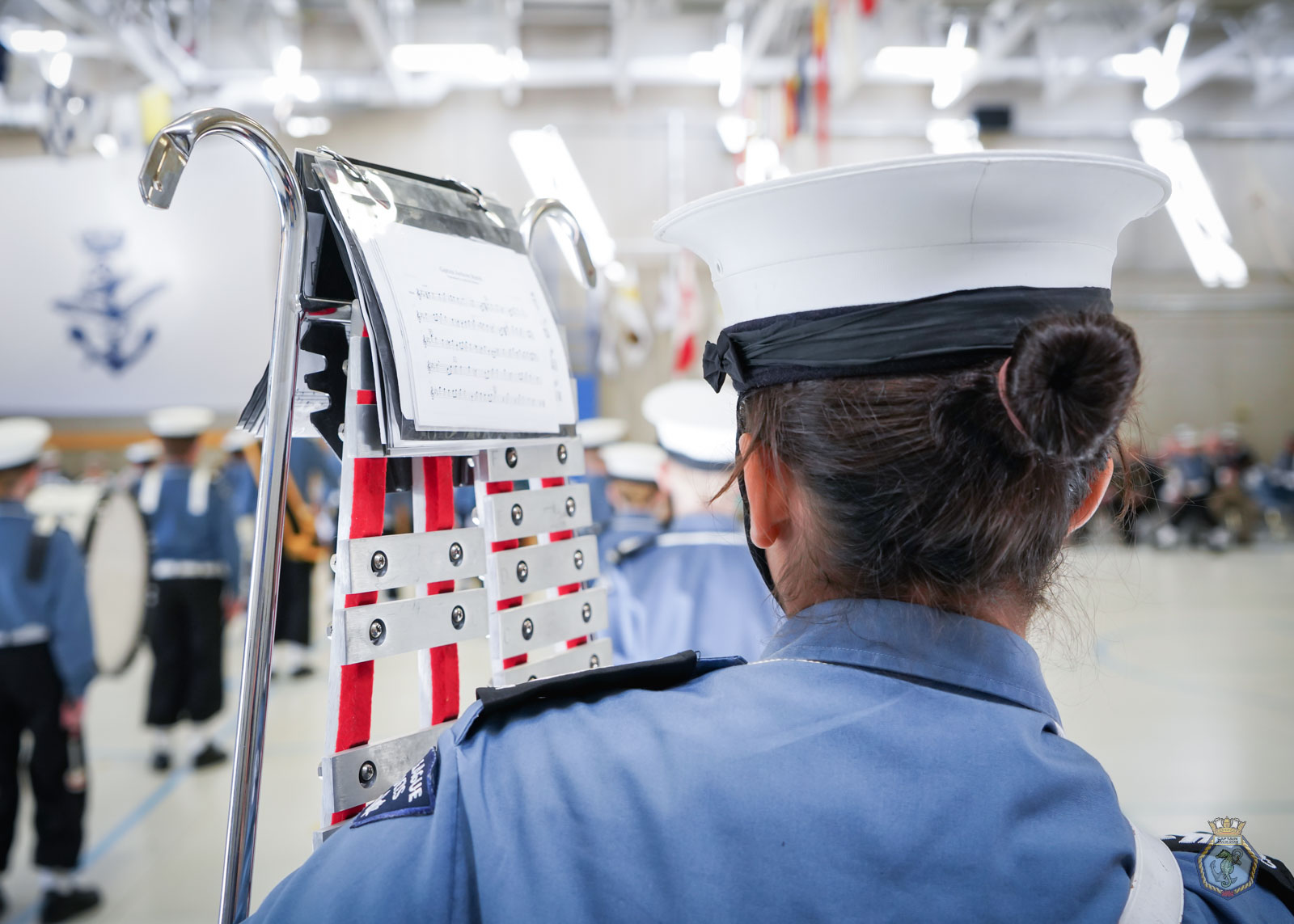 The band provides a special musical component to NLCC Captain Jackson every parade night. We offer a wide variety of instruments for the cadets to choose from, and an opportunity to become a part of our proud history.
No musical experience is necessary and lessons are provided. Practices are held every Friday evening from 1830 – 2045 hrs (6:30 PM to 8:45 PM). and cadets must be able to practice at home.
The Captain Jackson Band has performed at many special venues, such as the Bowness Community Parade, Drumheller Canada Day Parade, and of course the Battle of the Atlantic Parade, where our drummers perform the traditional Drum-Head Ceremony. In years past the band has performed in the Calgary Stampede Parade and Lethbridge Tattoo.
Cadets are entrusted with an instrument of their choice so that they can practice at their leisure. Band members may experiment with different instruments until they discover the instrument with which they perform best.
Available instruments include:
Bass drum
Snare drum
Saxophone
Trumpet
Flute
Trombone
Clarinet
Glockenspiel
Cymbals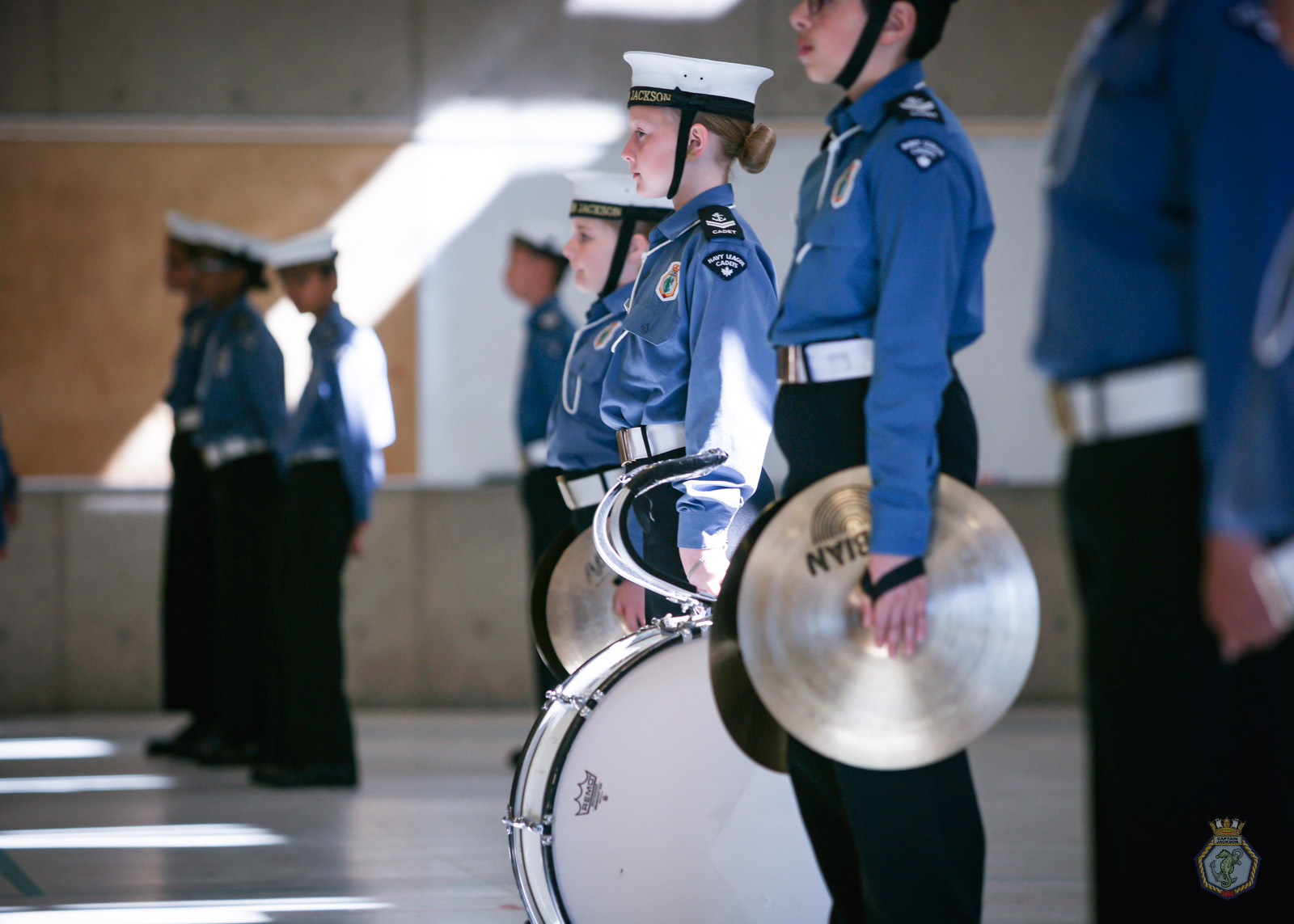 The marching band is known as Tecumseh division.
One band member is the Drum Major, and leads the band on parade (and gets to twirl that cool marching stick! — It's really called a 'mace').
At the final parade (the Annual Inspection), the cadets in the band get to show off all they've learned throughout the year as part of their musical display.
New appropriately-sized instruments were purchased in 2009.
The band program is made possible entirely by the continued fundraising support we get from parents and guardians.
For more information, please consult:
The Parent Handbook
The Director Of Music (DMUS)
The Band Officer (BandO)