Communication & Chain of Command
Chain of Command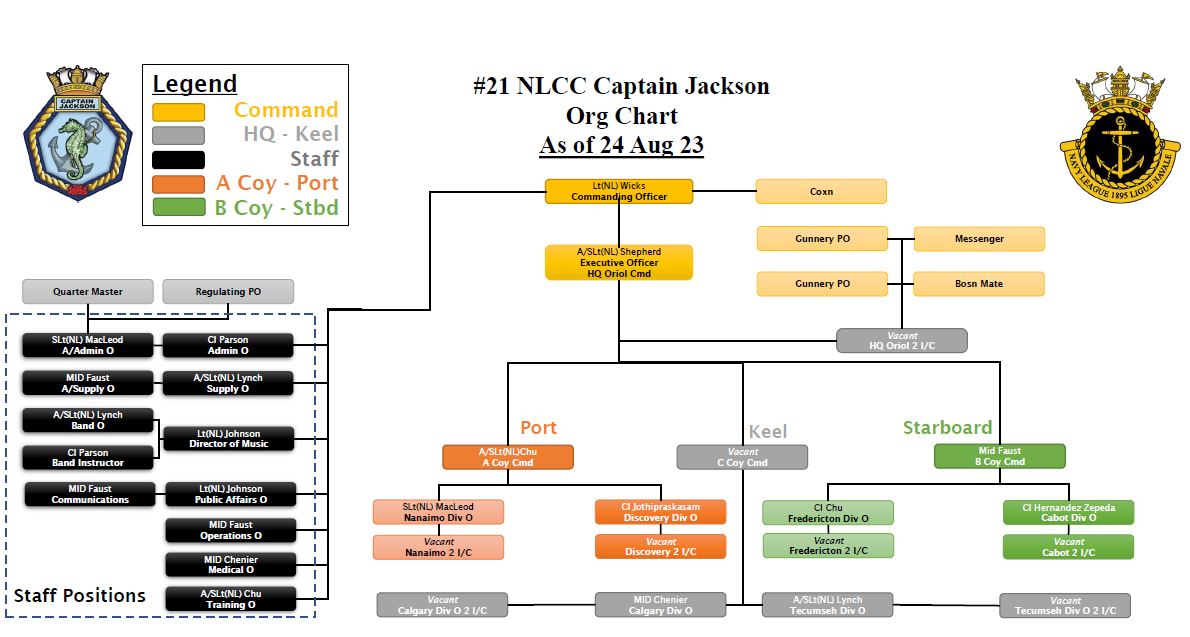 Parents – please help us enforce the "Divisional System" of communication at NLCC Captain Jackson. When cadets have questions, they should be addressing them via the appropriate chain of command. That usually means they go to their Divisional Petty Officer first, who will escalate to the Divisional Officer (if needed), who will in turn escalate to the appropriate officer as needed. The LAST person cadets should be approaching with day-to-day questions, is the Commanding Officer, However that communication channel is open.
Official Communication Channels
PLEASE NOTE: The only official method of communication with the corps is through the proper chain of command. That is to say, getting information directly from an officer in the corps.
In order to obtain correct information about parades, dress of the day, events and activities, please consult the following:
Routine Orders
Handouts
Website Calendar & Blog Posts
Facebook Page
Phone Ship's Office
Talk in person with a corps officer
Commanding Officers Weekly Email Updates